Additional Dwelling Units
We want to streamline the process for homeowners looking to create an additional unit.
The Additional Dwelling Unit (ADU) pilot program allows owner occupants in the City of Boston to carve out space within their homes. They can create smaller, independent units, known as Additional Dwelling Units (ADUs).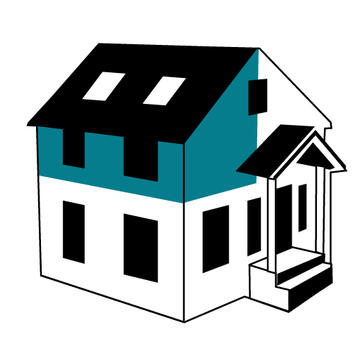 To learn how to move forward with the process of adding an additional dwelling unit (ADU) to your property and how to apply for a 0% loan to build your approved design, visit the ADU page. 
Early Adopter Cohort Pilot II
Early Adopter Pilot
About the program:
The Housing Innovation Lab is working in collaboration with the:
Mayor's Office of Housing
Boston Planning & Development Agency, and
the Inspectional Services Department.
We're co-hosting a pilot program for homeowners in Dorchester, Jamaica Plain, Mattapan, and Roslindale who are interested in turning existing exterior structures, like carriage houses and underutilized garages, into livable space. This is the second cohort that we will be working with as we continue to understand the barriers, gaps, and opportunities to create ADUs in existing exterior structures. By being part of this exploration, participants will inform and help build the foundation for future programs and efforts around ADUs in Boston.
Over the course of four months, participants will be accompanied through the process of:
preparing and submitting a long form building permit with Inspectional Services, and
requesting variances (if needed) from the Zoning Board of Appeals.
WHAT THE HOMEOWNER PILOT PROGRAM IS DOING
We are offering technical assistance to homeowners interested in turning existing exterior space into a residential use.
We are learning with homeowners to navigate existing permitting and zoning processes.
WHAT THE HOMEOWNER PILOT PROGRAM IS NOT DOING
We are not fast tracking or streamlining the approval process for ADUs in existing exterior structures.
We are not waiving or bypassing existing regulations around building and fire code.
We are not currently offering financial help for the creation of this type of ADU.
There are many existing structures that are underutilized in our neighborhoods. They could play a role in achieving some of our citywide goals to reduce carbon emissions. These structures also promote resilient infrastructure and foster the creation of new affordable housing opportunities. This pilot aims to create a pathway to turn these structures into livable spaces that could provide:
More housing opportunities that are affordable
Additional income for homeowners to be able to age in place
Preservation opportunities for historic structures
Create and green reuse of existing structures
The goal of participating in this four-month program is to gain the following:
Better understanding of project feasibility
Better understanding of zoning and variance process for small scale residential projects
List of zoning variances needed for ADU project in existing structure
Preliminary plans for renovation of existing exterior structure
Budget for renovation of existing exterior structure
WHO IS ELIGIBLE FOR THIS PILOT?
Homeowners of one-, two-, or three-family buildings in Mattapan, Dorchester, Jamaica Plain, and Roslindale with:
carriage houses
accessory buildings, and
underutilized garages.
PARTICIPATING HOMEOWNERS WILL HAVE PROPERTIES THAT MEET THE FOLLOWING CRITERIA:
Property with site access to allow for fire truck and emergency vehicles
Owner-occupied, one-, two-, or three-family home 
Exterior structure larger than 150 square feet (minimum size based on sanitary code)
How to Apply
Complete the online application
City of Boston staff will review submitted applications and seek to have a range of representation along the following factors:
Neighborhood

Building Type (main structure)

Building Type (existing exterior structure)

Site conditions (access)

Proximity to public transportation (including bus, subway, and commuter rail)
WHAT IS THE DEADLINE FOR APPLICATIONS?
We will be accepting applications until Friday, April 15, 2022.
WHAT HAPPENS IF I AM NOT SELECTED BUT STILL INTERESTED IN FOLLOWING THE PROGRESS?
Because we know that interest for this program may exceed our current capacity, we are committed to make all materials (including how to guides, recordings of workshops, etc.) available to all residents. At the end of the cohort program, we will be updating our ADU 2.0 webpage with all of the materials.